Fiche Auteur Duggan, Gerry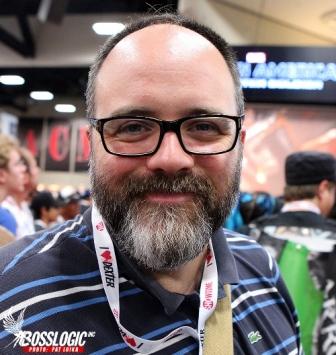 Pseudo :
Duggan, Gerry
Nom :
Duggan , Gerry
Activité :
scénariste
Albums dans la base:
429
Biographie
Duggan est né à New York et a grandi à Ridgewood, New Jersey , où il est diplômé de Ridgewood High School en 1992. Il a fréquenté Emerson College , diplômé en 1996.
Carrière
Duggan travaillait chez Golden Apple Comics en 1999 où il a rencontré beaucoup de ses futurs collaborateurs, et a finalement commencé à travailler pour Dakota Films. Pour les 10 prochaines années, a travaillé dans la télévision en direct, des spectacles de récompenses, des pilotes, des bandes dessinées et des films avant de trouver la traction dans les bandes dessinées américaines. Gerry Duggan est en train d'écrire Hulk, Nova, Hawkeye Vs. Deadpool, Batman: Arkham Manor, et co-écrit Deadpool avec Brian Posehn.
Duggan était un écrivain et producteur sur Attack of the Show! et était sur le personnel pour ses spectacles finaux. Sa carrière de comics a débuté chez Image Comics en écrivant et co-créant la série The Last Christmas avec Posehn et Rick Remender, et plus tard The Infinite Horizon avec Phil Noto et a été nominé pour un Eisner Award en 2008 pour la meilleure nouvelle série. Duggan était un membre régulier de la distribution sur le podcast de Posehn Nerd Poker sur le réseau Earwolf , mais a été forcé de sortir en raison d'une augmentation des délais d'écriture.
En 2013, Marvel a relancé la série Deadpool , avec Duggan et Brian Posehn en tant qu'écrivains. En 2014, Duggan a contribué au scénario du jeu Sunset Overdrive sur Xbox et faisait partie d'une équipe qui a écrit les 2014 Independent Film Spirit Awards organisés par Patton Oswalt, pour lequel il a été nominé pour un prix WGA. Duggan a également dirigé les annonces promotionnelles pour les récompenses de cette année. Dans la même année, il a commencé un contrat avec Marvel Entertainment et a commencé à travailler sur un redémarrage de la série Avengers .
En 2016, Duggan a co-écrit Doctor Strange de Marvel : The Last Days of Magic et a continué à écrire pour la série Deadpool Biographie.
Contenu soumis à la licence CC-BY-SA.
Source :
Wikipédia
anglais
Voir plus...
Voir moins...
---
© Marvel

---

© Marvel

---

© Marvel

---

© Marvel

---

© Marvel

---

© Marvel

---

© Marvel

---

© Marvel

---

© Panini Comics

---

© Panini Comics

---

© Marvel

---
Derniers ajouts...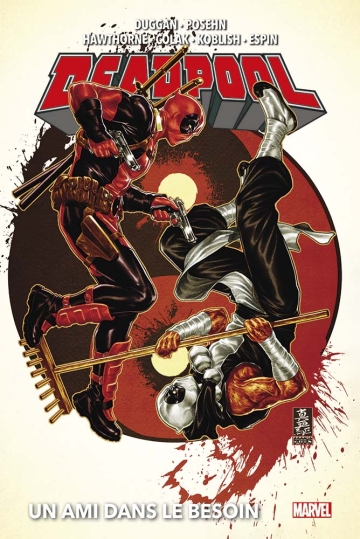 ---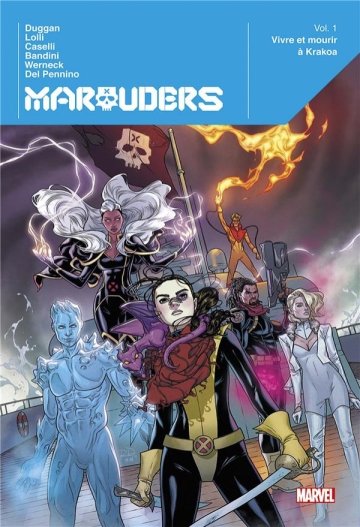 ---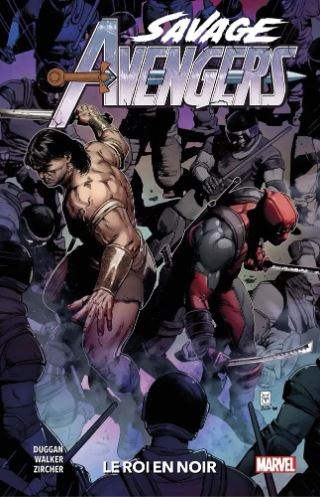 ---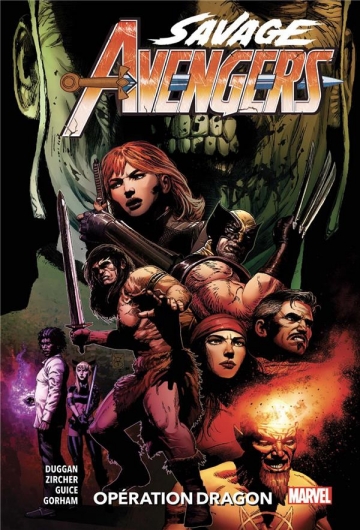 ---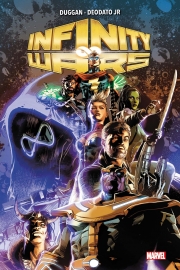 ---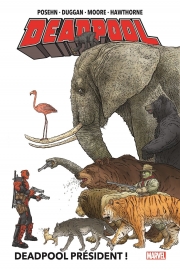 ---