Fiche Auteur Browne, Ryan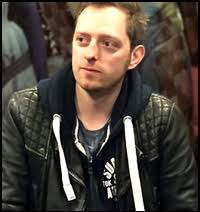 Pseudo :
Browne, Ryan
Nom :
Browne , Ryan
Activité :
scénariste, dessinateur, coloriste
Albums dans la base:
58
Ryan Brown (né le 2 mai 1962) [1] est un
auteur de bandes dessinées et artiste
et concepteur de jouet plus connu pour son travail sur Teenage Mutant Ninja Turtles .
Ryan Brown est diplômé de l'école secondaire Norwayne High School en 1980. [2] [3]
Carrière
Brown a commencé à encrer les Teenage Mutant Ninja Turtles en 1985 et a continué jusqu'en 1988, quand lui et son partenaire Steve Lavigne ont commencé à produire des œuvres d'art pour les produits TMNT sous licence. Brown travaillait principalement comme encreur sur les crayons de Lavigne.
En tant qu'artiste du personnel de Mirage Studios , Brown a conçu le personnage d'action de Teenage Mutant Ninja Turtles, Farmer Mike, pour Playmates Toys . Selon les crédits inclus sur le dos des tortues figurines Brown a également créé Hothead, Scratch , Monty Moose, Roi Lionheart, Halfcourt, Wyrm , Scumbug , Leatherhead , Docteur El, Wingnut , Ray Fillet , Sandstorm, Mondo Gecko et Rock'N Roll Mondo Gecko. La série de bandes dessinées de Brown, The Selected est peuplée de ses vieux modèles de jouets TMNT inutilisés.
Brown a créé Ninja April O'Neil dans une pin-up de 1985 publiée dans la quatrième édition de Teenage Mutant Ninja Turtles # 1. Il apportera plus tard son interprétation du personnage au titre Teenage Mutant Ninja Turtles Adventures publié par Archie Comics.
Scratch et Farmer Mike ne sont pas crédités sur le dos de l'emballage du jouet, mais Brown a confirmé à différentes apparitions à la convention qu'il a créé le cambrioleur ainsi que le fermier Mike.
À la fin des années 1980, Brown, avec son partenaire Stephen Murphy , a créé l'univers Archie Teenage Mutant Ninja Turtles Adventures pour Mirage Studios . L'équipe de Brown et Murphy a créé les Mighty Mutanimals en tant que spin-off du titre Adventures. Brown a encré plus de 80 couvertures pour le titre Archie TMNT Adventures .
Son personnage Motorhead est apparu dans un numéro de Teenage Mutant Ninja Turtles Magazine .
Brown a créé son concept des Hallowieners en 1984. Mirage Studios a publié une bande dessinée sur les monstres géants mutants Halloween hot dogs en 1989.
Brown a participé à la rédaction de la Charte des droits du créateur .
Brown a également créé la série télévisée animée ABC Saturday Morning Wild West COW-Boys de Moo Mesa , et a contribué au développement de son jeu vidéo correspondant pour l' arcade de Konami . Le jeu lui-même facilement comparé au jeu occidental de Konami Sunset Riders . Aussi, près des années 2011-2013, il a été dit que Brown devait créer une série de bandes dessinées qui devait être "The Next Generation of the Mutanimals" également connu sous le nom "The SELECTED".
Brown apparaît dans le film documentaire de 2014, Turtle Power: L'histoire définitive des tortues Ninja , de Paramount Pictures .
Contenu soumis àla licence CC-BY-SA. Source : Wikipédia anglais

Voir plus...
Voir moins...
---
Derniers ajouts...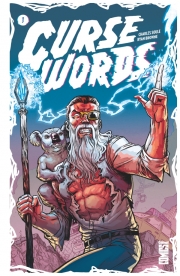 ---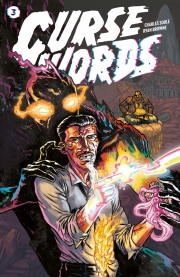 ---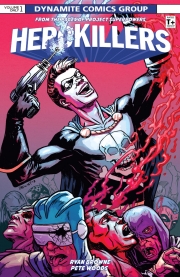 ---