Fiche Auteur David, Peter Allen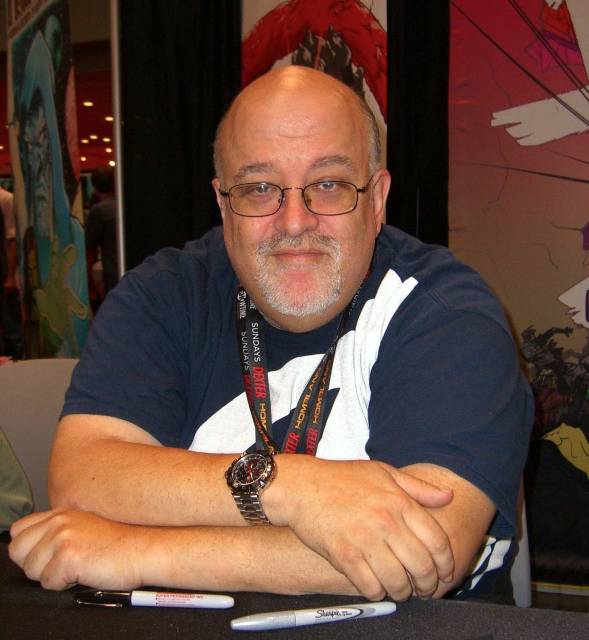 Pseudo :
David, Peter Allen
Nom :
David , Peter Allen
Activité :
scénariste
Albums dans la base:
1040
Peter Allen David (Il est souvent appelé PAD), né le à Fort Meade dans l'État du Maryland, est un écrivain américain prolifique, connu pour ses scénarios de comics et ses novélisations de
Star Trek
.
Il est né ldans une famille juive, fait dont il se sert dans le billet d'humeur qu'il écrit pour le
Comic Buyer's Guide
, sorte de magazine sur les sorties de comics.
Il débuta sa carrière en écrivant La Mort de Jean DeWolff pour la série The Spectacular Spider-Man de l'éditeur Marvel Comics. Il racontait la mort d'un personnage important et la réaction du héros, Peter Parker.
Marvel lui confia pendant quelques années les scénarios de The Spectacular Spider-Man, de The Incredible Hulk (qui lui vaut en 1992 un SpyBoy (en) et pour DC sur Young Justice, deux séries qu'il fit se rencontrer en 2002 lors du crossover en 3 épisodes SpyBoy/Young Justice.
De à , il scénarisa pour Marvel Comics la série Captain Marvel volumes 3 puis 4 (62 épisodes en tout), dessinée par ChrisCross et consacrée aux aventures de Rick Jones et de Genis-Vell, le fils posthume du premier Captain Marvel.
En 2005, il est l'auteur de (en) qui après son arrêt par DC doit être reprise par IDW.
Il doit en outre, après quelques épisodes de Hulk, son personnage emblématique, assurer le scénario d'un nouvelle série de Spider-Man, Friendly Neighborhood Spider-Man avec Mike Wieringo et lancer une nouvelle série X-Factor, titre sur lequel il avait déjà travaillé dans les années 1990. Ce retour fait suite à la récente mini-série Hulk (avec Dale Keown)
1992 : Prix Eisner des meilleurs auteurs pour Hulk (avec Dale Keown)
1996 :
Prix Haxtur du meilleur scénario pour Hulk : Dans les ténèbres
Contenu soumis àla licence CC-BY-SA. Source : Articles Peter David (Français) de Wikipédia en français
Voir plus...
Voir moins...
---
© Marvel

---

© Marvel

---

© Marvel

---

© Marvel

---

© Marvel

---

© Semic

---

© Marvel

---

© Marvel

---

© DC comics

---

© DC comics

---

© DC comics

---

© DC comics

---

© DC comics

---

© DC comics

---

© DC comics

---

© DC comics

---

© DC comics

---
Derniers ajouts...
---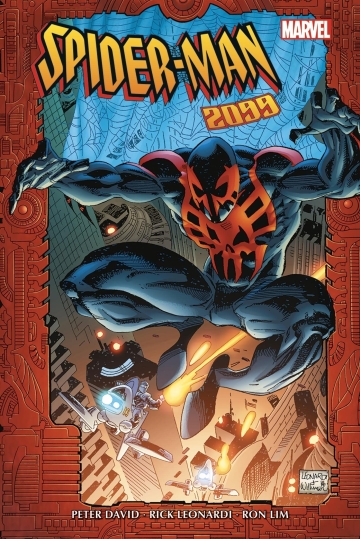 ---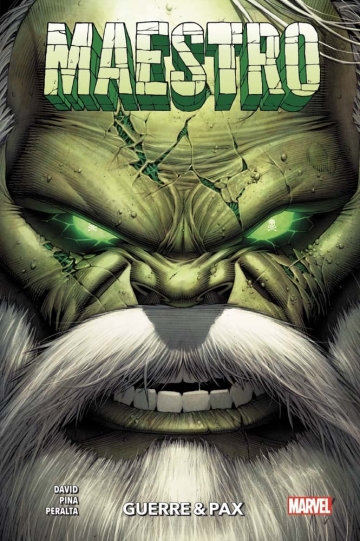 ---
---