Fiche Auteur Lafuente, David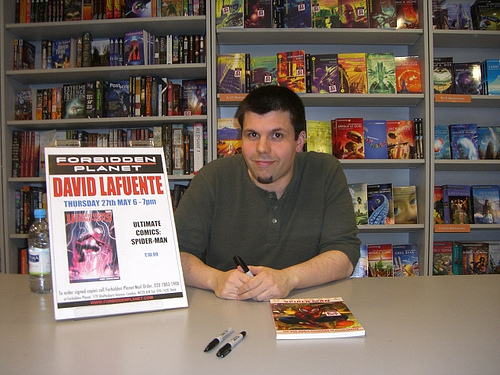 Pseudo :
Lafuente, David
Nom :
Lafuente , David
Activité :
dessinateur
Albums dans la base:
53
David Lafuente est un dessinateur espagnol qui a entamé sa carrière en 2000 en tant qu'illustrateur indépendant dans divers magazines, journaux et éditeurs, et qui est surtout connu pour avoir œuvré chez Marvel sur la série Hellcat à partir de 2008, ainsi que sur Ultimate Spider-Man, la même année.
Lafuente a été remarqué par l'éditeur CB Cebulski qui travaillait pour Marvel, lors de la Comic Con de Dublin à l'occasion d'une chasse aux talents initiée par la Maison des Idées et intitulée "ChesterQuest".
Son premier travail pour Marvel concerne la mise en page et la colorisation de Spider-Man Family #2, publié en 2007.
Mais son véritable travail notoire pour l'éditeur américain va être publié via sa collaboration avec la scénariste Kathryn Immonen et la mini-série Hellcat, produite entre 2008 et 2009.
Après avoir collaboré avec le scénariste Brian Michael Bendis sur un annual d'Ultimate Spider-Man en 2008, David est choisi en tant qu'artiste régulier pour cette série l'année suivante.
Il reprend ensuite la série New Mutants à partir du numéro 29, qui est un tie-in à l'event "Fear Itself" en 2011, puis une minisérie sur l'énigmatique mutant DOOP en 2014.
Le style de David Lafuente, jeune et dynamique, a toujours fait merveille auprès de l'univers Marvel, mais son parcours l'a également mené chez DC Comics, notamment pour illustrer certains numéros et couvertures de Batgirl et Batman Eternal.
Il est actuellement auteur exclusif chez Valiant Comics, en tant qu'artiste régulier sur A&A: The Adventures Of Archer & Armstrong.
Contenu soumis à la licence CC-BY-SA. Source : Toulouse game show

Voir plus...
Voir moins...
---
Derniers ajouts...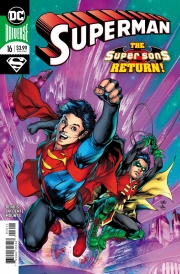 ---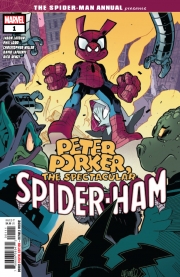 ---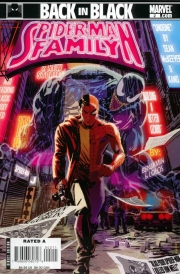 ---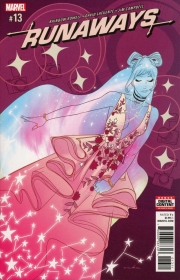 ---
---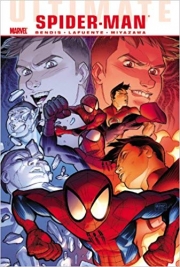 ---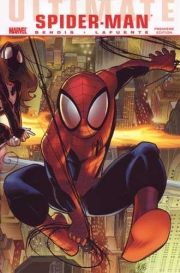 ---