Fiche Auteur Larson, Hope Raue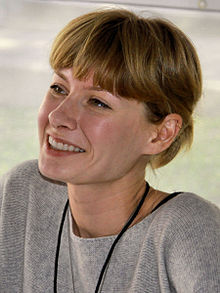 Pseudo :
Larson, Hope Raue
Nom :
Larson , Hope Raue
Activité :
scénariste, dessinateur
Albums dans la base:
47
Hope Raue Larson (née le 17 septembre 1982) est une illustratrice et dessinatrice américaine . Son domaine principal est la
bande dessinée
.
Biographie
Larson est d'origine allemande et suédoise . Elle a grandi à Asheville, en Caroline du Nord , et a fréquenté la Carolina Day School. Après avoir obtenu son diplôme d'études secondaires, elle s'est inscrite à l'Institut de technologie de Rochester et a ensuite été transférée à l' École d'art de Chicago , où elle a obtenu un BFA en 2004. Elle déménage à Toronto avec son mari, le canadien Bryan Lee O'Malley . En 2005, ils ont déménagé à Halifax, en Nouvelle-Écosse .
De 2008 à 2010, Larson et O'Malley ont vécu à Asheville, en Caroline du Nord . Ils ont déménagé en Californie. Ils ont divorcé en 2014.
Carrière
Alors que Larson était à l'université, Scott McCloud s'intéressa à ses illustrations, l'encourageant à créer des bandes dessinées . Peu de temps après, elle a été invitée sur le site d' anthologie webcomics Girlamatic et a produit sa première bande dessinée professionnelle, une série web intitulée I Was There & Just Returned. Par la suite, Larson s'est concentré sur un certain nombre de petites minicomics faites à la main, combinant ses intérêts dans la bande dessinée, la sérigraphie, et le bookmaking.
Elle a contribué aux anthologies de bandes dessinées Flight , True Porn 2 et You Is not No Dancer , tout en travaillant sur un roman graphique en série, Salamander Dream . Ce livre est finalement devenu son premier livre complet, publié par AdHouse Books en septembre 2005; elle a déménagé à Oni Press pour son deuxième roman graphique, Grey Horses (sorti en mars 2006).
En 2006, Larson a signé un contrat de deux livres avec la maison d'édition de New York Simon & Schuster . Le premier livre de cet accord, Chiggers (publié le 18 juin 2008, sous l' étiquette Atheneum Books Ginee Seo ), est un roman graphique sur les "adolescentes ringardes" qui se rencontrent au camp d'été. Chiggers est destiné à un public de 9 à 12 ans.
En 2012, Larson a adapté l'œuvre de Madeleine L'Engle en l' intitulant A Wrinkle in Time: The Graphic Novel , publié par Margaret Ferguson Books (une empreinte de Farrar Straus Giroux).
En 2016, Larson est devenu le nouvel auteur de DC Comics Batgirl, une course qui a vu le personnage faire un voyage de backpacking à travers l'Asie dans un voyage de découverte de soi.
En plus de la bande dessinée, Larson a travaillé comme illustrateur freelance pour divers clients, y compris le New York Times .
Elle a également travaillé comme lettreuse sur des livres tels que Brian Wood et la section locale de Ryan Kelly .
Le livre de Larson, All Summer Long, sera publié par Farrar Straus Giroux au printemps 2018.
Publication
En 2006, Larson a lancé sa propre maison d'édition, Tulip Tree Press . Elle a publié plusieurs minicomics et estampes sur le site web de Tulip Tree; le seul livre publié sous le nom de Tulip Tree était House of Sugar , une collection primée de la bande dessinée de Rebecca Kraatz , publiée le 15 novembre 2006.
Récompense
Larson a été nominé pour le prix Kim Yale du meilleur nouveau talent féminin 2006, et a remporté le prix Ignatz 2006 dans la catégorie Promising New Talent. En 2007, Larson a gagné le prix d'Eisner pour la reconnaissance spéciale (autrefois connu sous le nom «Talent méritant de la reconnaissance plus large»). Elle a gagné le prix d'Eisner encore en 2012 pour son adaptation d' A Wrinkle in Time .
La House of Sugar de Rebecca Kraatz, première publication de Larson, a remporté le prix Doug Wright 2007 du meilleur talent émergent
Contenu soumis à la licence CC-BY-SA. Source : Wikipédia anglais

Voir plus...
Voir moins...
---
Derniers ajouts...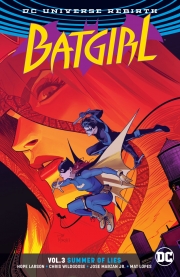 ---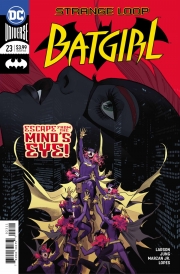 ---
---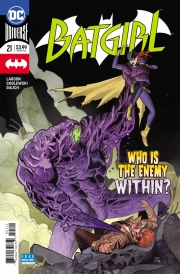 ---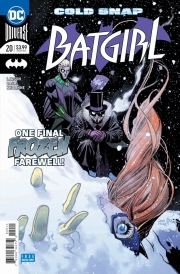 ---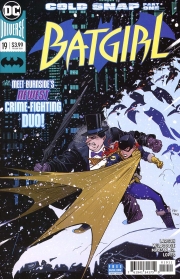 ---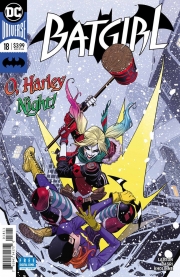 ---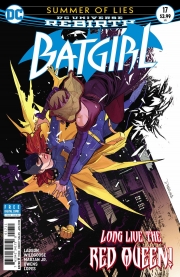 ---