Fiche Auteur Augustyn, Brian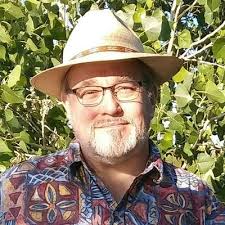 Pseudo :
Augustyn, Brian
Nom :
Augustyn , Brian
Activité :
scénariste, coloriste
Albums dans la base:
115
Brian Augustyn (né le 2 novembre 1954) est un rédacteur et un auteur américain de bande dessinée. Il a souvent travaillé, en tant que rédacteur et écrivain, avec l'écrivain Mark Waid.
Carrière
Augustyn a fait ses débuts dans l'industrie en 1986 en tant que rédacteur pour Trollords Tru Studios . Il a ensuite édité Syphons et Speed ​​Racer pour NOW Comics en 1987. En 1988, il rejoint DC, débutant en tant que co-éditeur sur Action Comics pendant sa période en tant que titre hebdomadaire.
À la fin des années 1980 et au début des années 1990, Augustyn était rédacteur pour DC Comics , où il éditait The Flash , Justice League et la ligne de titres Impact Comics .
Augustyn a été reconnu pour son travail dans l'industrie avec le Wizard Fan Award pour éditeur préféré en 1994.
Il a été rédacteur en chef de Visionary Comics Studio .
En tant que rédacteur en chef de The Flash à partir de 1989, Augustyn a embauché Mark Waid en tant qu'écrivain en 1992, ce qui a mené à une course de huit ans acclamée. Sous la direction de Augustyn, le Flash a été sorti de l'ombre de ses prédécesseurs et a augmenté ses pouvoirs de façon spectaculaire. Les autres partenariats entre éditeurs et rédacteurs d'Augustyn-Waid comprenaient The Comet (DC / Impact, 1992) et Impulse (DC, 1995-1996).
Augustyn travaille actuellement en tant qu'éditeur d'histoire pour l'éditeur Red Giant Entertainment et leur ligne de titres de bandes dessinées gratuits Giant-Size Comics qui a débuté le 3 mai 2014 dans le cadre de la Journée de la bande dessinée libre . 
En tant qu'auteur solo, Augustyn a travaillé sur des titres tels que Batman: Gotham par Gaslight sa suite Batman: Maître de l'avenir , et Black Condor ; Garde impériale de Marvel; Wildstorm Productions ' Out There et Crimson ; et Mega Man de Dreamwave Productions .
En tant que co-scénaristes, Augustyn et Mark Waid ont scénarisé The Crusaders pour DC / Impact en 1992, Painkiller Jane et Ash: Cinder & Smoke pour l' Event Comics en 1997, XO Manowar , vol. 2, pour Valiant Comics en 1997-1998, et JLA: Year One pour DC en 1998-1999. De plus, après avoir quitté son poste de rédacteur en chef en 1996, Augustyn a fait équipe avec Waid pour co-écrire The Flash sur deux périodes, de 1996 à 1997, puis de 1998 à 2000. Ils ont collaboré à The Life Story du roman graphique Flash et ont coécrit l'histoire dans The Flash # 142 (octobre 1998) dans laquelle Wally West a épousé Linda Park . 
Le 27 août 2014, Red Giant Entertainment a annoncé qu'August est en train de scénariser une nouvelle série de bandes dessinées Amped qui a fait ses débuts en novembre dans le cadre de la ligne mensuelle Giant-Sized.

Contenu soumis àla licence CC-BY-SA. Source : Wikipédia anglais

Voir plus...
Voir moins...
---
Derniers ajouts...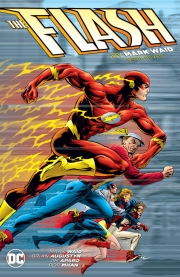 ---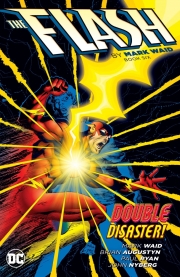 ---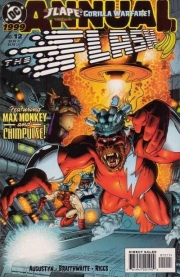 ---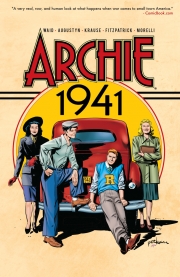 ---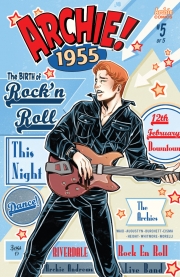 ---