Fiche Auteur Whitley, Jeremy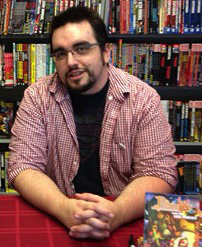 Pseudo :
Whitley, Jeremy
Nom :
Whitley , Jeremy
Activité :
scénariste, dessinateur
Albums dans la base:
186
Whitley a fréquenté l'Université de Caroline du Nord à Chapel Hill, et a obtenu un baccalauréat en anglais avec mention en écriture créative. Il vit actuellement avec sa femme Alicia et sa fille Zuri à Raleigh, en Caroline du Nord. Il est un grand fan de films, de jeux vidéo, de bandes dessinées et de littérature.
Jeremy Whitley est un auteur de bande dessinée freelance connu pour son travail sur Marvel's Secret Love et la série de bandes dessinées originale Illegal. Whitley a également travaillé sur plusieurs bandes dessinées pour jeunes adultes et enfants comme sa série comique originale "Princeless", son spin-off "Raven: The Pirate Princess" et des propriétés appartenant au créateur comme "My Little Pony: Friendship is Magic" d'IDW.

En 2011, Jeremy a rejoint Action Lab Entertainment en tant que directeur du marketing et responsable des relations publiques, où il s'occupe des sollicitations, des critiques, des communiqués de presse et des interviews. Jeremy a également coécrit des propriétés sous licence de l'éditeur, y compris les mini-séries numériques 2012 «GlobWorld», «NFL RushZone» et «The Order of Dagonet».
Contenu soumis à la licence CC-BY-SA.
Source :
Marvel Database
anglais
Voir plus...
Voir moins...
---
Derniers ajouts...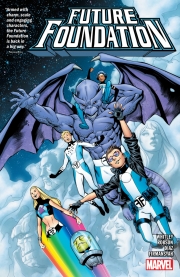 ---