Fiche Auteur Coipel, Olivier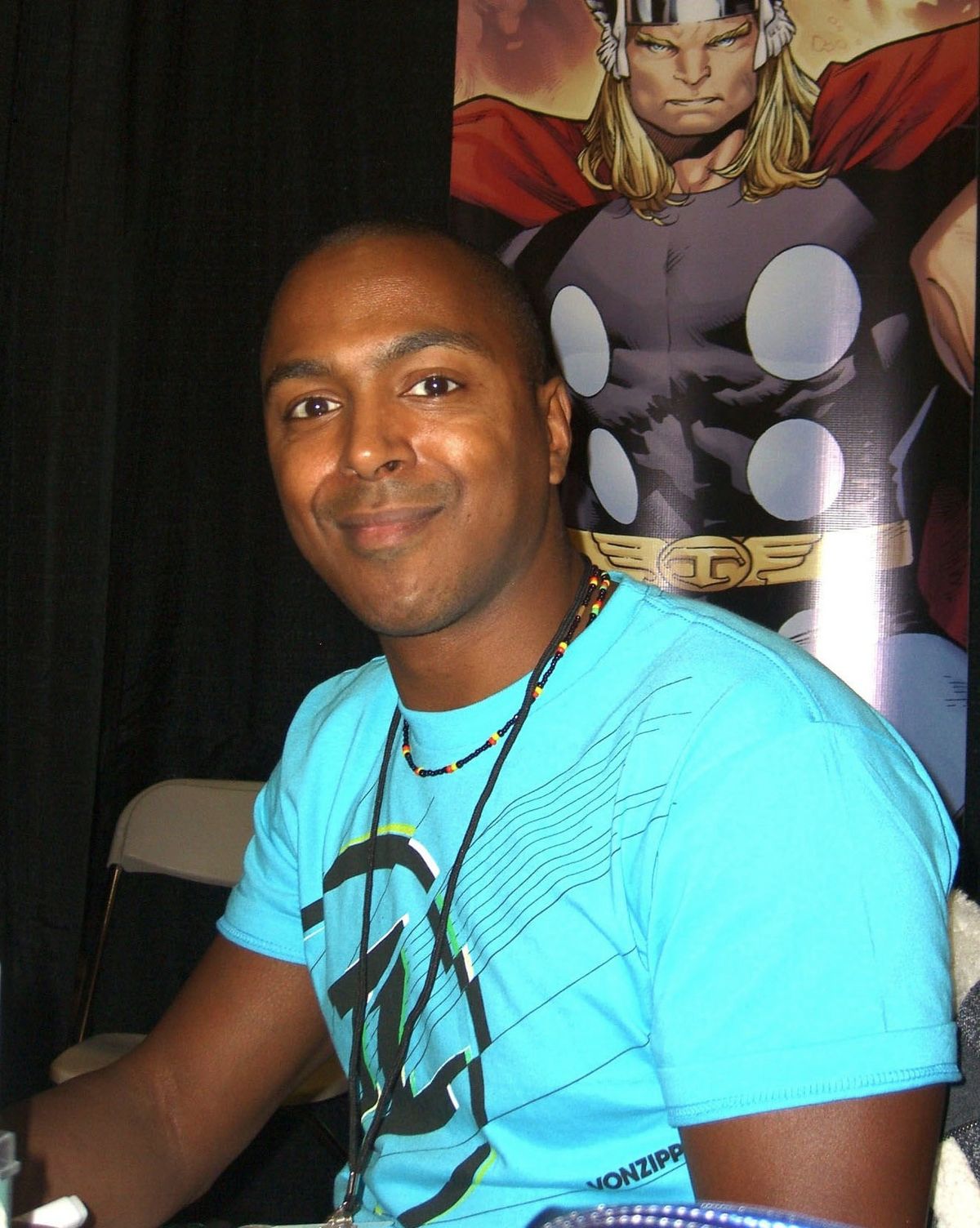 Pseudo :
Coipel, Olivier
Nom :
Coipel , Olivier
Activité :
dessinateur
Albums dans la base:
117
Olivier Coipel est un auteur de bande dessinée.
Il a réussi un concours pour entrer à l'école de l'image des Gobelins. Après un passage de deux ans et une première place au sein de sa promotion, il a été recruté par le studio d'animation Amblimation créé par Steven Spielberg. C'est donc en 1994 qu'O. Coipel commence à Londres puis à Los Angeles sa vie d'animateur professionnel. Il a travaillé sur deux films de Dreamworks (dont Le Prince d'Égypte) jusqu'à la fin des années 90.
Il rencontre le directeur artistique de DC Comics, il se retrouve embarqué à bord de DC pour dessiner la Légion des Super-Héros. Après trois années passées chez DC comics il se rend à la maison Marvel où tout s'enchaine en un éclair. Son travail sur la série des Vengeurs avec Geoff Johns lui permet de se faire un nom parmi les fans de comics. Il sera à juste titre révélé en 2004 dans la catégorie "Young Guns" aux côtés de jeunes artistes comme Jim Cheung, David Finch.
Au terme de sa collaboration sur la série des Vengeurs, Marvel le chargea de l'élaboration de l'événement comics de l'année: House of M. C'est sa collaboration sur House of M est qui a permis d'établir Olivier COIPEL au rang de superstar des comics Marvel. Sa croissance rapide et de façon spectaculaire l'ont montré comme un artiste ayant un dévouement à l'élaboration d'identités visuelles individuelles pour chacun de ses personnages. À la suite de House of M, son prochain grand projet fut de dessiner The New Avengers Annual #1, ce qu'il fit avec succès.
À partir de juillet 2007, O. Coipel a travaillé sur la nouvelle série Thor en collaboration avec J. Michael Straczynski. C'est un personnage qu'il affectionne tout particulièrement et Olivier apporte à cette nouvelle série son style. Il a ensuite illustré une mini-série événement centrée sur la série Thor et les Vengeurs. En 2011, il reprendra Thor avec Matt Fraction au scénario.
Bibliographie
Marvel Comics
Avengers #65-70, 77-78, 80-81
Avengers vs X-Men #6,7,10,11
Black Panther #16 (Cover only)
House of M #1-8
Marvel Spotlight: Daniel Way/Olivier Coipel
New Avengers #3 (Variant Cover Only), 23
Ultimate X-Men #61 (Variant Cover Only)
New Avengers Annual #1
Stan Lee Meets Spider-Man #1 (Lead Story)
spider verse
Uncanny X-Men #448-449
Young Guns Sketchbook 2004
Thor #1-6, 9-12
Tales of Asgard #1-6 (covers only)
Siege #1-4
DC Comics
The Legion #1-4, 5 (cover), 6-8, 9 (cover), 10-12, 13 (cover), 14
Legion Lost #1-3, 4 (cover), 5, 6 (cover), 8, 9 (cover), 10-12
Legion of Super Heroes vol. 4 #122-123, 125 (cover)
Legionnaires #78-81
Legion Worlds #1 (backup)
Contenu soumis à la licence CC-BY-SA.
Source :
Wikipédia
Voir plus...
Voir moins...
---
Derniers ajouts...
---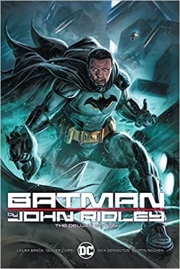 ---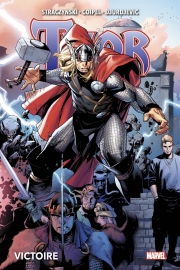 ---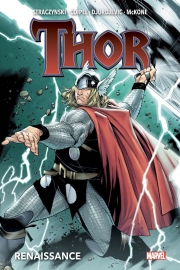 ---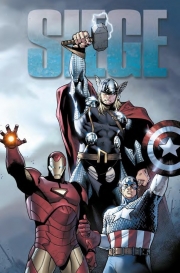 ---